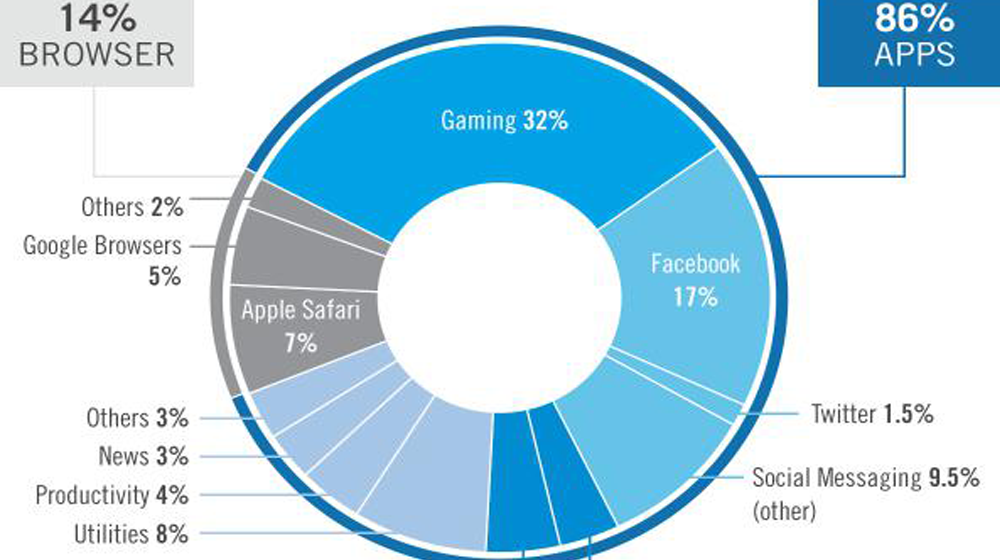 Women Are More Valuable Than Men For Game Developers
The average US consumer spends 2 hrs and 19 minutes per day using apps and a third of this time is spent in games. According to App Annie's numbers, over 80% of the revenues from app stores are being made through games however we also found out from Vision Mobile that 57% of game developers intending to generate revenue make less than $500 per app per month.
But which are the factors that are influencing the amount of money developers are making? It seems that user's gender is one of the factors, according to a recent study did by Flurry on 1.1 million devices which found that women make 31% more In-App-Purchases than men. Females prefer especially management and simulation games and they also spend 35% more time in gaming apps than males. When it comes to how attached women become to games, the numbers show a 42% higher 7-day retention on average versus males.
Flurry also analyzed 19 categories of iOS games to see how users were split based on gender. Nine categories were dominated by females, including the top two categories form a time-spent perspective. In six categories males leaded and four categories are split almost evenly between males and females. Categories like card/battle games, strategy, tower defense, sports and action/RPG were dominated by males.
The latest successful mobile game that to confirms the findings of this study is Glu Mobile's Kim Kardashian: Hollywood, where players create their own character, a male or female character who works at a clothing store. The game makes use of the huger for fame and fortune that exists in people, so players get to spend real money on virtual cash and stars that are used to buy outfits and many more. According to analysts the game earns at least $600,000 to $700,000 daily, so given the findings of this study I won't be surprised to see in the upcoming period more games that cater more to women.